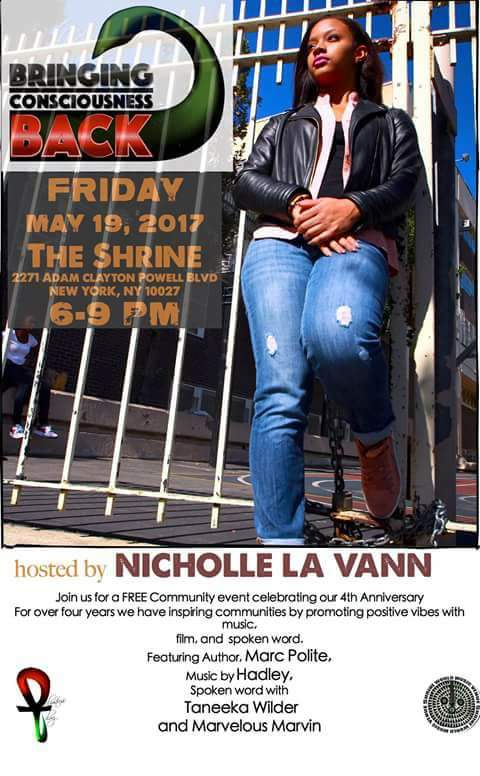 Good morning, my readers. Tomorrow is May, and I have a few events coming up that I will be attending. As you see above, this is pretty much my Spring book tour. Here are the dates:
Saturday, May 6th, 2017– Bronx Book Fair @ Bronx Library Center- Fellow authors Taneeka Wilder and Dara Kalima will also be there as well. Riverdale Avenue Books, publisher of "1984 in the 21st Century" will also be there.
Thursday, May 18th, 2017  6:30pm-8:30pm – Evening of Poetry, Meditation, and Discussion @ Sister's Uptown Bookstore and Cultural Center
Friday, May 19th, 2017 6-8pm- Bringing Conscious Back @ The Shrine as you see in the flyer above.
Catch me and my other author/collaborators if you can!