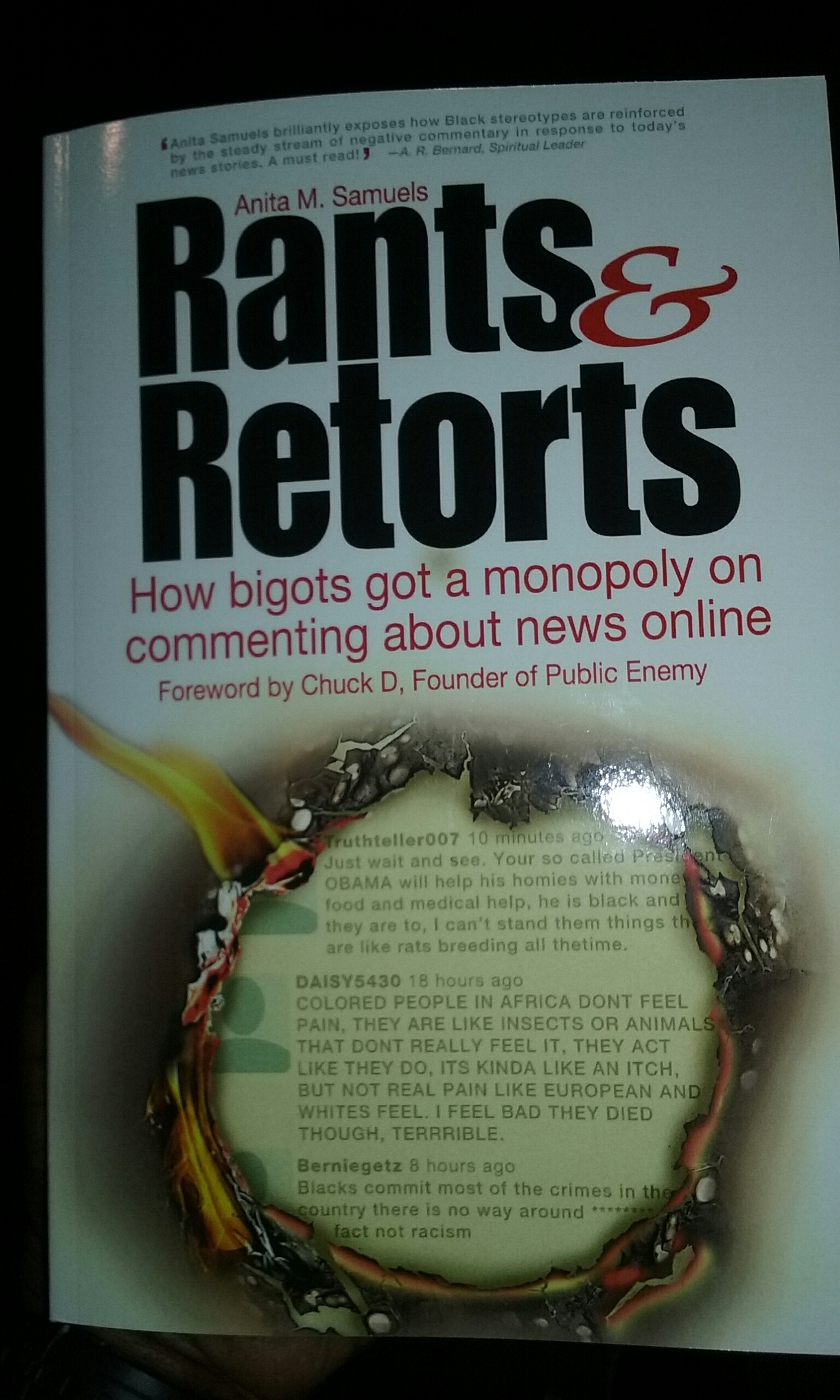 The state of online discourse is a confounding topic. It appears as though that the worst, and least thoughtful comments just bubble to the top on many websites where feedback is allowed. Journalist Anita Samuels wrote a book to address the culture of hate and slander that we see way too often in online spaces, Samuels, who wrote for the New York Times and the Daily News, discussed her book "Rants and Retorts" at a booksigning at Mist Harlem.
In addressing the types of comments that she has received on some of her articles, as well as observing comments in general, Samuels picked up on patterns in online behavior. Instead of commenting to add to a conversation, most do so just to get a reaction. People just let the vitriol fly in ways that would not be wise to allow in person and face to face. Connecting how the online cesspool has spilled over into our political discourse, she points out how unfiltered and unwise our current president is. "President Trump is like a walking, talking comments section", said Samuels.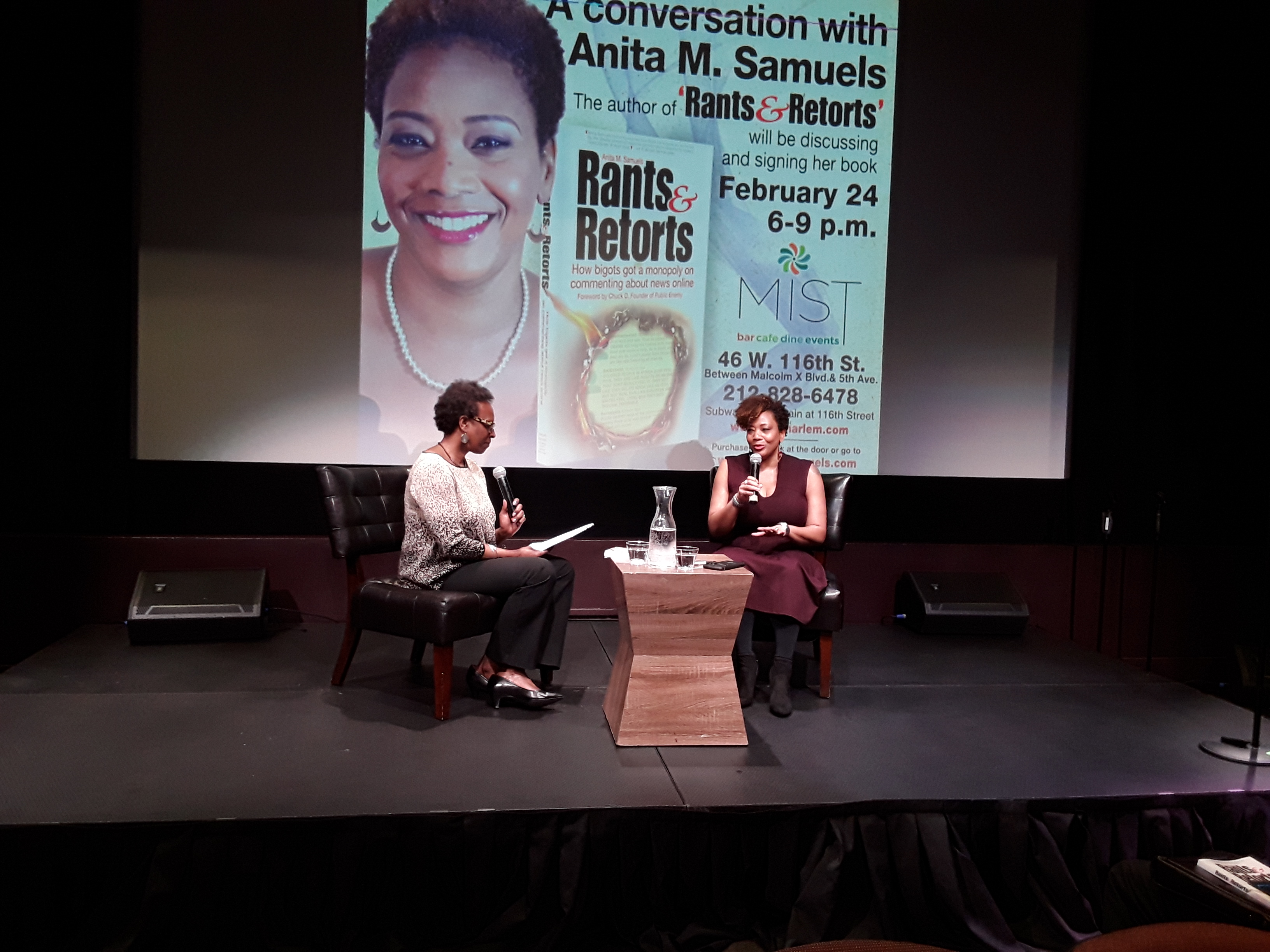 Further breaking it down with fellow journalist Ingrid Sturgis asking questions, Samuels also noted that women faced a great deal more harassment online than men do. Citing the verbal attacks on Leslie Jones of Saturday Night Live last year as an example, its clear who is unfortunately deemed a safe target. Getting to the difficult question of how one protects themselves, she cited Trollbusters as a resource that women writers can use to discourage harassment.
You can find "Rants and Retorts" on Amazon.