With the publishing industry being so competitive, at times you need a direct approach to get your point across. Since it is Writer Wednesday, it's a good time to introduce you to an author who says what it is, even if you may not want to hear it. I had the opportunity to talk with Ayana Ellis, the author of books such as Full Circle and Don't Be a Dumb Bitch: A Guide to Life and Love For Women. Her site By Ayana Ellis, is where she dishes out advice, stories, and warns readers of the travails of dating. We ask a few questions about what motivates her, and what is in the works for the future.
Polite On Society: How did you get your start in writing?
Ayana Ellis: I began writing as a way to get things off my chest.  I'm more extroverted in my writing than I am in real life.  Everything I write is in story format, be it a FB post or a text.  It's just what I do. I use to read a lot, I taught myself how to format and edit books, so when I submitted my first work the publishing company was impressed like um okay and what exactly do you need us for? LOL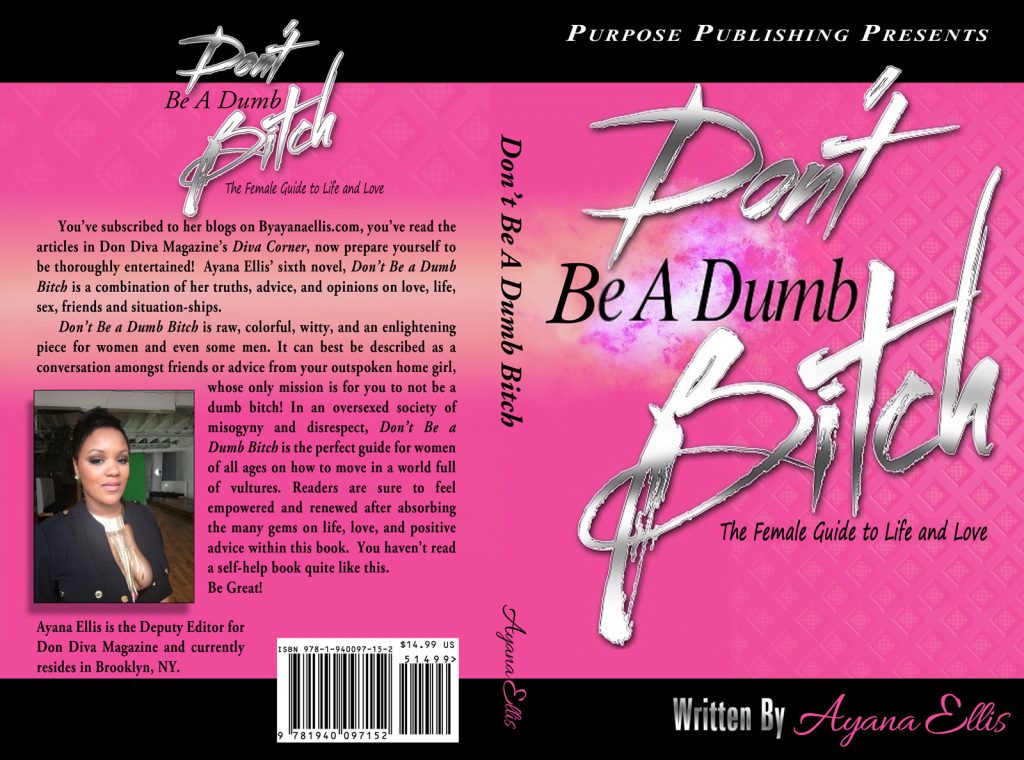 POS: What motivated you to write the book "Don't Be a Dumb Bitch"?
AE: Life's experiences prompted me to write DBADB. I've done a lot of dumb shit, I've let a lot of dumb shit happen, I've seen close friends do dumb shit, all could have been avoided if we had proper guidance and/or was open to hearing critiques from loved ones. After posting hundreds of topics on social media and getting feed back in the form of threads having hundreds of comments I realized I could turn this into a thing, so I compiled all of that information and turned it into a book.  The point of the book isn't to point the finger at women making mistakes but to guide them and stop them from making poor choices, hence, don't be a dumb bitch.
POS:  If you had to name one author as the greatest inspiration for your work, who would it be?
AE: J. California Cooper the Goat
POS: Do you find it difficult to balance blogging and promoting your books?
AE: I don't really see myself as a blogger, no disrespect but I don't go hard on promoting my blogs or my site, it's really just a public diary basically.  Shout out to the bloggers though do your thing!  As for promoting books yes its difficult, this generation has a short attention span, they're not reading shit! LOL
POS: Are there any projects that you are working on right now?
AE: Yes I have two projects that I'm working on, can't say much about it for legal reasons but hopefully me or my work will be in theaters and/or homes across America soon!
 —
I'd like to say thank you to Ayana for taking the time to talk to us about her work. To learn more about her books, visit
Ayana's Amazon Page
Save