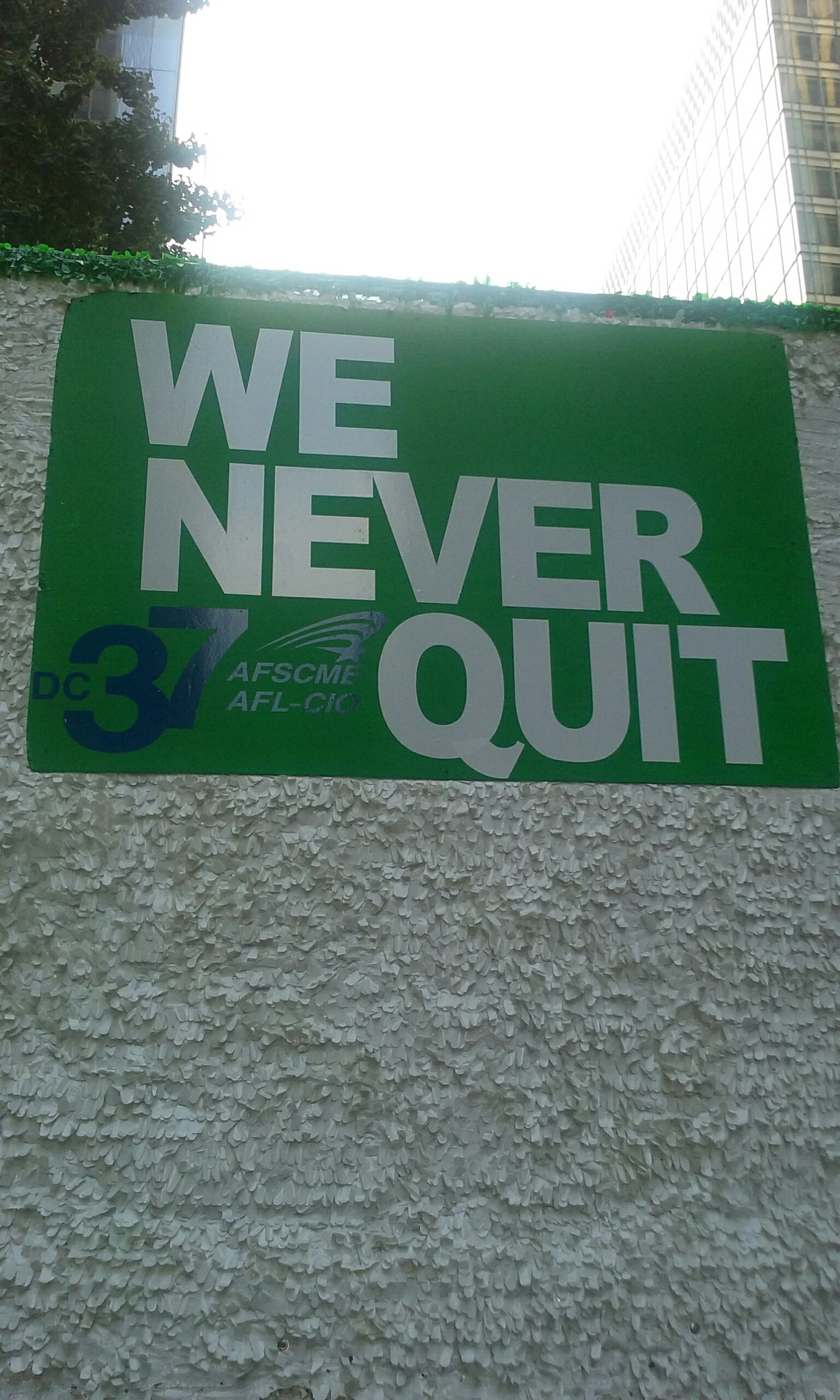 This past Saturday, several unions came together to show their pride in unison. The New York City Central Laboratory Council  organized the event, and many unions participated.
Among the unions in attendance were Local 3 IBEW, PSC-CUNY, DC37, 1199, The United University Professors,  Communication Workers of America, and the United Federation of Teachers.

New York City Mayor Bill de Blasio marched with the DC 37 contingent, and greeted members as well.  In addition to the rally, the union organizing committee circulated a petition to preserve the funding of city hospitals. De-funding them disproportionately affects working people of color. They urged attendees to pay attention to these concerns, and mentioned that more initiatives would occur in the near future.