The 2016 Harlem Book Fair, convened Saturday on 135th street as it has in past years. A major literary event in the Harlem community, the fair also draws visitors from around the country. This year, I participated as an attendee, roaming around the avenues to see the assortment of vendors present at this year's event. Among the vendors I saw present were the National Writer's Union, Calabar Imports, and Revolution Books. I also saw a few authors present. Among them were Dara Kalima, Eartha Watts-Hicks, Haikeem Stokes, Taylor Bideau, and Omar Tyree. Literary personalities like Troy Johnson, the founder of AALBC, and Noelle Santos, who will be opening the Lit Bar next year were also there.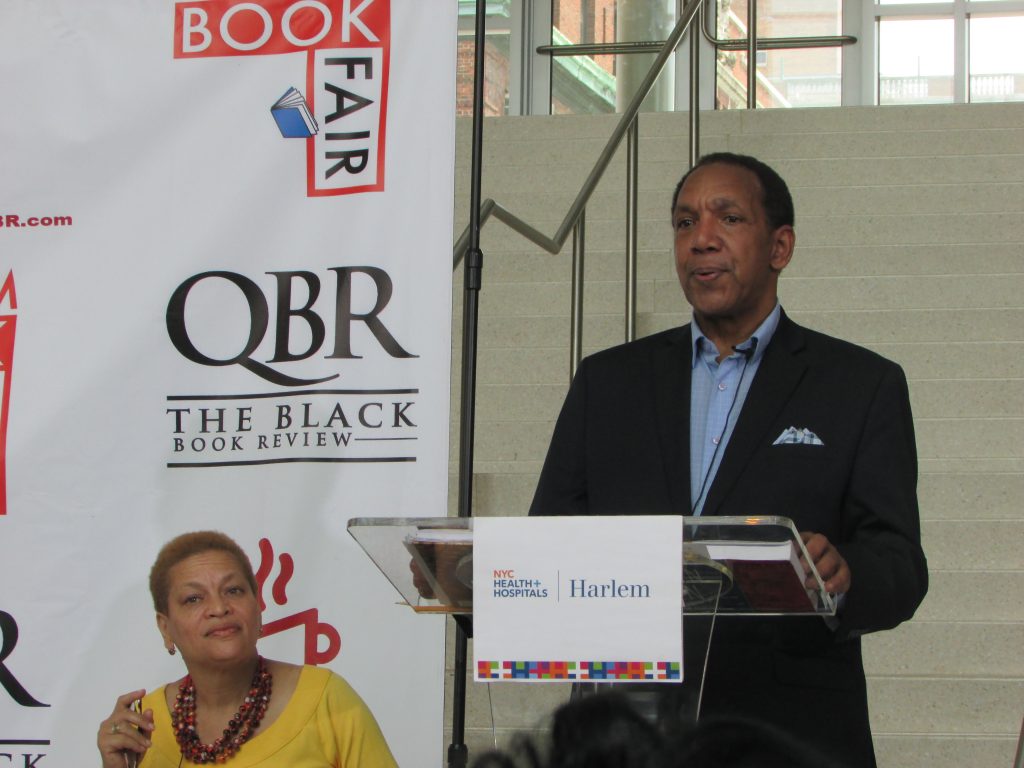 Instead of being stationed in one area as a vendor in past years, I had the opportunity to sit in on one of the Author Talks. I attended the panel: Are We Better Off? Race, Obama, and Public Policy by Dr. Julianne Malveaux. She used her book about the Obama years to springboard a conversation about what this president has.. and has not done for African-Americans over the past two terms. A refreshingly honest discussion on the actual record of president Obama, Dr. Malveaux pointed out how the first Black president did things to harm African-American interests, for example cutting monies for HBCU's. Noting that Obama did not show the same level of passion on Black issues, she referred to him as the "Scolder-in-chief". In the talk, outlining some of the data on Black poverty, Dr. Malveaux noted that Black Americans have lost a third of wealth due to the housing market crash. These are not easy things to face, but they must be discussed.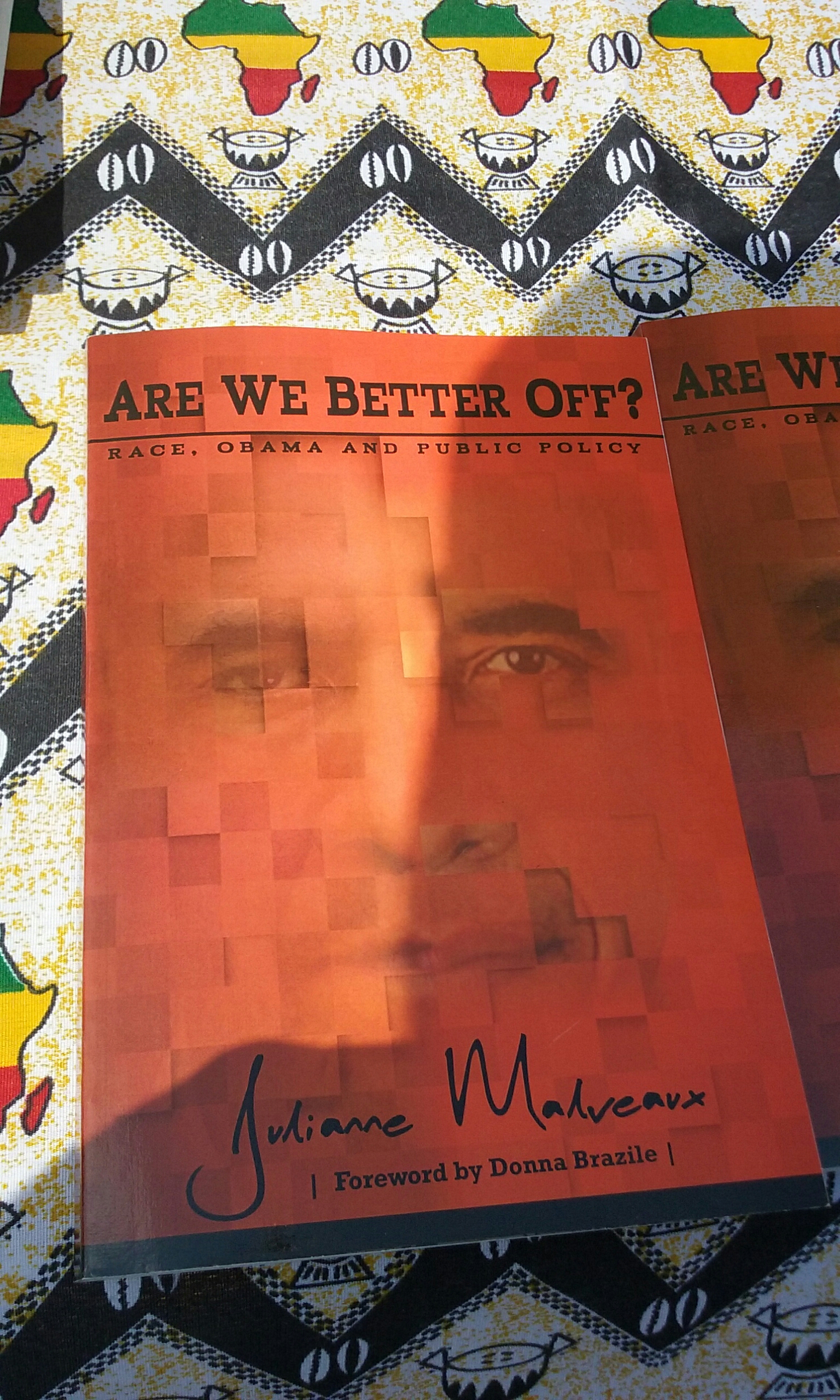 Overall, I had a good experience at the Harlem Book Fair. However, it would feel dishonest to end this post without talking about some of the things that I did notice about the fair yesterday. When I got there, the first thing that I noticed is that the vendors stopped about halfway through the block on Seventh Avenue. In year's past, the Harlem Book Fair had much more going on. There were events going on at The Schomburg, Countee Cullen Library, and the main stage outside. Yesterday, it just felt like there were less vendors there, as well as less people. The Schomburg didn't have any event going on about the fair from what I witnessed. In the month leading up to the Harlem Book Fair, there wasn't a lot of promotion of it. I noticed that, but still came out to support the event and build with folks in the literary community despite this. As a person who is an advocate for literacy, I want this event to continue to be a draw for readers and writers. I add this to the article in the spirit of honest feedback, and I want the fair to do things differently for 2017.
For those who attended yesterday's Harlem Book Fair, what was your experience like?
Save
Save
Save